I think I forgot how to make friends
---
April 2019
And that's a conclusion I've made after 10 months living in Toronto. Why is that?
A history of meeting people
I was 21 when I moved to London, England after my studies. Once there, I needed to meet people, build a new social life outside my workplace.
I remember perfectly going into this event called 'Apero Blog London', an event for French-speaking bloggers based in London. Every month we would gather together in a new bar and chat, exchange, connect. The French blogging world in London was a small one, we kind of all knew each other very fast.
I remember forcing myself to put on my best smile, my best positive attitude, my best-self to go out there, introduce myself to people I had never seen or heard of before and keep on this extra positive attitude the whole night, for the sake of meeting people.
Obviously, it always has been for the best, once leaving those events, I felt very satisfied and filled with new bits of knowledge.
I stayed for 3 years in London, going to professional events, fashion related events, friends' parties. You do meet people you connect with and eventually, according to your interests in life and personalities, you become friends with a few of them.
In 2013, I've moved to Berlin, Germany where I created the Berlin Chapter of 'Apero Blog' events, gathering French-speaking bloggers. I kept on attending fashion related events, meeting other bloggers, going to digital oriented meetups.
2016, I've moved back to France and started a master degree in IT in southern France. I had only one friend there that I had met while I lived in Berlin. I was really busy with my studies so going out there and meeting people weren't my priorities.
Same story when I arrived in Paris and started planning my move to Canada. Work, work, work. Besides, in Paris, I had my family and longtime friends around. I wasn't even thinking of growing my social network.
Looking at my contact list in my phone today, I realized that, despite my nonchalant attitude towards meeting new people and making friends, I did, indeed, meet people and make new friends during those periods.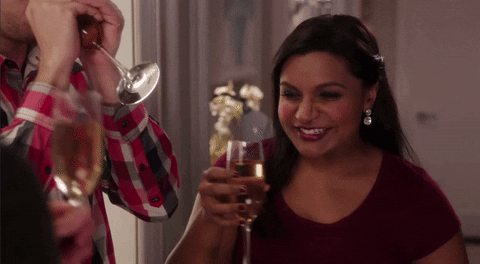 Can we be friends?
2018, I'm now 29 and moving to another foreign country, living and working in a different language, where I know literally, no living soul. I am not going to lie, that has never scared me nor stopped me. To the contrary, I love that kind of challenges. On top of that, I've done this 'challenge' of moving to a new place and start from zero, 4 times already and succeed in creating a life that I love.
Somehow, my Canadian chapter doesn't seem to be operating like my previous experiences.
I did meet people and make friends this summer but all of those encounters had a short life cycle: all of the people I've met left Toronto before the end of 2018. Leaving me with a new social network to build.
So, I have done everything I have been doing the past years: going out, joining sports activities, meetups, invest myself in associations, developing food events at my workplace to improve my relationships with my coworkers.
I have met a lot of people since I moved to this new city and yet, none of them turned out to be friends. It's like, the sparkle when a fairly-stranger become your new best friend after making a very dark joke. That, this is not happening.
Why is that?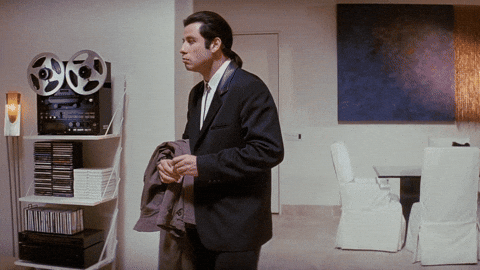 The onion theory meets the foreigner spell
Earlier this year I've called my French friends who also live abroad to share my struggle of building a new social network. Their answered weren't really reassuring: One of my friend based in Dublin, Ireland for 3 years also confessed her struggle in turning great social encounters into new friends. She only counts a few people in her inner social circle, even after 3 years in the city. She admits relying on a couple for going out even though she dislikes being the third wheel.
Another friend, who moved to Los Angeles in 2014 tried to be reassuring and confessed, for her too, meeting people wasn't an issue but finding people with whom you can build a strong and reliable friendship is far from being fast and easy. She added, in North America, relationships are different than in Europe: they tend to be less inclined to be friends with their co-workers and male-female friendships aren't as granted as it is in France.
Most of my close friends have also experienced living abroad or just moving to different cities in France for work purpose. One of them told me about the Onion theory: just like the onion layers, you can meet people, get to know them, meet them regularly, like people at work, be friendly with them but to become their friend, it's like getting into the last layer of the onion, the core, it doesn't happen or it takes too much time and might be disheartening on the long run.
Someone else added the fact that we are foreigners, and locals aren't always likely to get to know you. Which got me thinking: I do speak fluent English. Of course, I make mistakes, of course, I have an accent. I lived in England and I've been watching American movies and TV Shows for more than 15 years, I believe I am pretty well immersed in the Anglo Saxon, North American culture. I am really such an outsider?
A French friend in London told me once, on that matter: 'We make friends in school, in college and University or when being part of a sports team. As a foreigner, when we arrive in a city, we are committed to meeting people and trying to build a social network. Not them, they have already their social network of friends and maybe even family. They don't need us as much as we need them.'
I did make friends during my years in England and Germany but it's true that for most of them, they were 90% French or Europeans foreigners. Never locals. Except for my German ex-boyfriend, I guess.
Oh, in a future post, I should talk about how people go crazy over the French accent and/or the fantasy of living in Paris.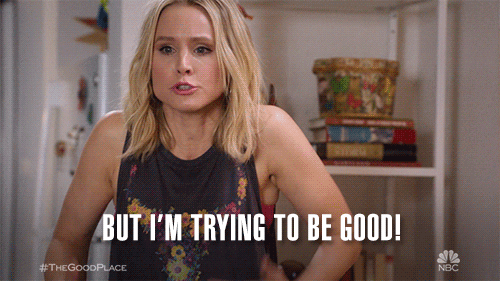 Maybe I'm just weird
I am a pretty funny woman, I love to tell jokes, I speak fast and I'm chatty. But I'm also a feminist, mainly vegan, working in IT, traveling everywhere, TV-show addict, really into a #Girlboss attitude, dancing hip hop and practicing Filipino martial art. Is that making weird?
Sometimes I even think that I'm trying too hard and when people notice it, they run away from me.
Am I just weird, and that would be why I am not making friends that easily anymore? LOL, yes, of course, I am weird, this is precisely why people are friends with me. I think.
But are those traits of my personality and details of my lifestyle making me very selective in who I can be friends with? Is that making me unattractive or inaccessible?
Or, as I am getting older, did I just lost my ability in making friends? The patience, the motivation, the strength to pull out my best-self from within and go out there to meet people? Did I become lazy?
Another friend who always lived in France admitted that even moving from Rennes to Paris didn't facilitate making friends: speaking the same language, the same culture, the same social environment does not prevent her from the struggle.
As I am reading the book 'The happiness project' by Gretchen Rubin, she recalled a story of when phones arrived in every household and how people were scared about how this would affect the human relationship and prevent people from going out and meeting in person to connect. She makes the link with social media nowadays.
Two of my friends here in Toronto have actually contacted me with Instagram when they saw I was also a French woman in a Work Holiday Visa program in the city. We chatted, agreed to meet for coffee and voila, they are my friends now. That easy. Why is that? Was my Instagram profile attracting enough for them to wanting to befriend me? Maybe.
Okay now, if I want to be friend with Canadian women or men? Or other foreigners?
I knew apps were created a few years ago in North America for the purpose of making friends. Like, a dating app but for friendship. Bumble was promoting its brand in the city everywhere and got me into trying their app for meeting friends. Also, someone recommended it to me.
So I got in the app, created a profile, added pictures, wondering which one would make me look cool, funny, smart, outgoing and obviously not flirty since that dating app was meant for friendship. I had to scroll women's profile to decide who I could be possibly friend with. I even had to write within 24 hours to a woman with whom I matched or I would lose the contact.
That didn't work for me. What should you start a conversation with people you liked based on their pictures, social interest, and Spotify playlist?
I'm still looking for the spark while sharing a bad joke or a common passion for Planta restaurant, downtown.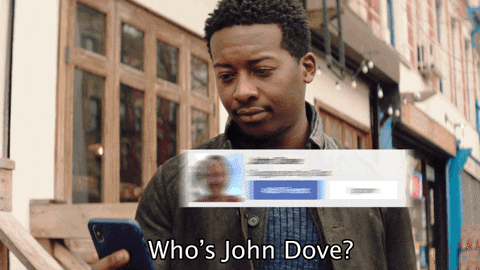 Feeling lonely, that taboo
Worst in that is when confessing my struggle to my friends, I realized all of them felt the same way. I was surprised to hear my friend in Dublin saying she felt the same because I always thought she had a strong network. Apparently not.
Another world-traveler friend, now based in Australia, just asked me to pass on the magic solution if I ever find one because she feels exactly the same. Though, she recognized starting fresh in your own country is also hard. To me, that friend was one of the most social and friendly people I know. I'm astonished to hear she'd love an answer, too.
And then, one by one, we all started sharing a moment of great solitude: one of my friend in Paris said she went to a Russian movie projection hoping to meet people with the same background and interest. She said people were just sitting and avoiding eye contact. She felt very alone. We all have similar stories that echo with this one.
Somehow, it's no surprise, a bunch of studies the past decade shows an alarming number of people feeling lonely or isolated. A lot more blame it on social media, new technologies. Is it though?
Nevertheless, I am not giving up. Anyway, I can't! There are too many vegan fest and places I want to go, Parks in Ontario and Quebec I want to go hike and camp at, many ballets, music, comedy clubs and dance events I want to attend. I got to build my life, this is not over.
And as my friend in L.A. pointed out, "it takes times, you've only been here for 10 months."